Volunteer with us!
Click the button below to view our upcoming volunteer opportunities.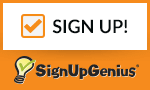 Waterloo Farm and Dewey School Museum


Use Paypal to donate to the Waterloo Area Historical Society to help us out.

Waterloo Area Historical Society
About the Waterloo Farm Museum/Dewey School
The Waterloo Farm Museum and Dewey School are located in Waterloo, Michigan, near Stockbridge and Chelsea. Currently on 3 acres, the original property was over 50 acres and is surrounded by swamps, fields, and hills typical of glaciated areas in Southern Central Michigan. There was an orchard and cider mill across from the farm house which were torn down by the State of Michigan over 50 years ago. The house was saved and turned into the Waterloo Farm Museum and after the work of many volunteers it has been maintained mostly as it was. Original buildings were maintained and additional buildings to celebrate the Michigan Pioneer farming life have be brought here.
The Dewey School is located a short drive from the Farm Museum and is an original one room school house, which were common throughout the area but are now disappearing due to neglect.
The Farm Museum and Dewey School are a unique experience, different from Greenfield Village, which replicates an 1800th century village.
Off Season
We are currently off regular tour season and unless there is a special event the Farm Museum and Dewey School are closed until early June.

Farm Museum Weekend Tours
Summer Hours
Fridays, Saturdays, & Sundays

June 7th through September 1st, 2013 1pm - 5pm
Waterloo Farm Museum provides guided tours of the ten-room farmhouse, log cabin, barns, blacksmith and woodworking workshop, bake house, ice house, milk cellar, and windmill. These tours are lead by knowledgeable guides in period dress. The gift shop will also be open at this time as well, to browse and purchase books, crafts, toys, collectables and clothing.
Museum tour fees are $5 for adults and $2 for children aged 5-12. There is no museum tour fee for children under 5 and members of the Waterloo Area Historical Society.
Please plan on arriving by 4:15pm to allow enough time for a tour prior to the Farm Museum closing for the day.

Annual Meeting
Sunday May 19th, 2013 1pm at the Farm

The Annual Meeting is free and open to all current and future members of the Waterloo Area Historical Society. Light refreshments and entertainment is expected. More details to come.